To book a service with us is very easy and safe! Every page about tours or other services have a "Book Now" button

Click it and fill out the form with the informations required. You will receive our reply by email within one or two business days.
We do not list prices on our website as these vary due to the season, pick up & drop off locations, fuel costs and/or special offers, number of participants. We will always offer our best price according to the current economic conditions.
Once you have accepted the price we'll send the Reservation Form to confirm the service followed then by the Confirmation Voucher with the name and mobile phone number of your personal driver.
We are happy to accept: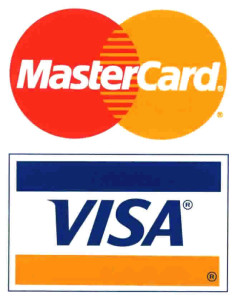 Please Note
Hotmail, AOL, Comcast.net and other providers frequently consider emails from unknown addresses as unwanted messages, please add info@tuscanyintour.com to your address book. Also, if you use a SPAM filter, please be sure to include info@tuscanyintour.com as a legitimate sender.
Caution! When you book a private tour in Tuscany is very important to know the following informations about unauthorized tour companies: according to the Italian law, any tour 'package' involving transport, food, wine tastings, accommodation, or guiding can only be offered legally only by licensed travel agencies. For your safety please Click Here and read carefully this Tripadvisor's article.